Trainee Teacher Opportunities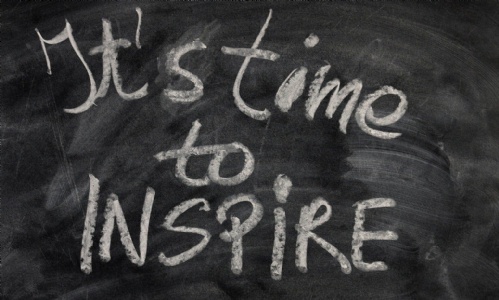 TRAINEE TEACHERS
Maths / Computing & other specialisms available
Full Time
September 2021
Are you interested in making a real difference to the lives of young people?
Have you considered training to become a teacher?
Trainees can receive a tax-free bursary of up to £24,000 (subject to eligibility and DfE announcement)
The Elizabethan Academy is seeking to support trainee teachers with their career development. You might be a recent graduate considering your next steps or a professional looking to move into the education sector.
The Elizabethan Academy is a successful 11-19 converter academy. Students and staff benefit from excellent facilities. We are looking for trainees who share our commitment and determination to providing a learning environment that enables all young people to thrive. We have all-encompassing professional development opportunities with a structured path to enable career progression from initial teacher training to senior leadership. This includes secondments at other schools in the East Midlands and staff coaching. We are also a "Brilliant School" and are working towards the Wellbeing Award for Schools.
The Academy also has an off-site alternate provision centre at the beautiful Idle Valley Nature reserve. We are looking to extend our curriculum offer to include practical skills appropriate for the outdoor environment which could provide trainees with an exciting opportunity to be involved in something different.
The national shortage of teachers in Maths and Computing is a crisis which will only result in a greater shortage as too often pupils leave school without having experience of high-quality teaching in these subjects. We want to support teachers entering the profession, especially in maths and computing, although we can consider other specialisms too.
The Academy will not employ the trainee. Instead, schools receive a trainee on a placement and support the trainee with a trained mentor. We are however keen to retain talented teachers and trainees will be encouraged to apply for employed opportunities arising in school.
Trainees receive a tax-free bursary of up to £24,000 dependant on focus areas (subject to eligibility and DfE announcement every year) from the Department of Education, and a Student Loan if required.
You can find more information by visiting https://getintoteaching.education.gov.uk/funding-my-teacher-training.
We are part of Redhill Teaching Alliance and partner with Inspiring Leaders to deliver your training and qualification through School-centred initial teacher training (SCITT). You can read more by visiting www.inspiringleadersscitt.com Unlike a PGCE course which usually starts with lectures, this programme allows you to become an active member of our Academy community from the start of the year in September.
This could be a very exciting opportunity for you to take the first step on the path to an enormously rewarding career.
In order to apply you would need a good UK honours degree or equivalent: preferably a minimum 2.2 in the subject you wish to teach; GCSE English and Mathematics at minimum grade 4+ or equivalent, gained prior to applying.
Interested parties should contact Mrs Helen Upson, HR Manager, at upsonh@elizabethan.notts.sch.uk for more information. Please send in your CV with a covering e-mail. The application process is then completed via UCAS.
We are able to offer staff a supportive environment with continuous professional development and excellent facilities. If you have the vision and drive for excellence and want to join an independent academy where relationships for learning are fundamental to our continued success we would be delighted to hear from you.
The Academy is committed to equality of experience for all staff and students. We operate safer recruitment, robust child protection procedures and require evidence of DBS clearance for all employees. Checks will also be made with previous employers. Please email HR Manager, Helen Upson with any queries or for application assistance.