Trainee Teacher of Maths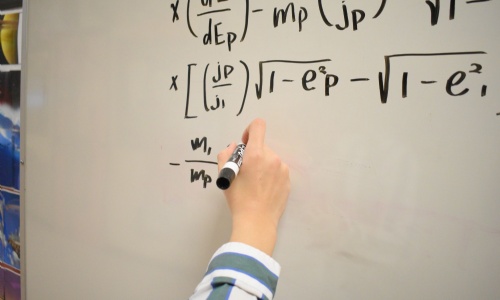 Full Time
September 2020
Trainees receive a tax-free bursary of £26,000 or £28,000 (subject to eligibility and DfE announcement every year)
The Elizabethan Academy is seeking to recruit high-quality recent graduates of Mathematics or related degrees, or professionals looking to move into the education sector to train as Mathematics teachers as part of the National Maths and Physics School Centred Initial Teacher Training (NMAPS) scheme or School Direct Scheme from September 2020.
The national shortage of teachers of Mathematics is a crisis which will only result in a greater shortage as too often pupils leave school without having experience of high-quality teaching in these subjects. The National Maths and Physics SCITT is designed to help to address this problem through partnership between both maintained and independent schools.
The SCITT approach is different to traditional teacher training in the following ways:
Trainees spend the majority of their time in schools, not universities.
Schools do not employ the trainee. Instead, schools receive a trainee on a placement and support the trainee with a trained mentor.
Successful applicants will experience placements at local independent and state schools to ensure that they are fully prepared to take up rewarding positions in a wide variety of schools.
Trainees receive a tax-free bursary of £26,000 or £28,000 (subject to eligibility and DfE announcement every year) from the Department of Education, and a Student Loan if required. Trainees will use this to pay the £9,000 course fee to the NMAP SCITT and cover their study and living costs.
Training focused on Mathematics or Physics teaching is led by specialists in the teaching of these subjects. These sessions happen in Oundle School for one day each week.
Trainees will spend the majority of their time in their two placement schools which will be complementary, giving a varied experience of schools. The placement schools with which we are working span part of the East Midlands and into East Anglia. This allows us to place trainees in schools close to their homes.
If you are a graduate with a good degree in a related subject, are graduating this year, or would like to change careers this could be a very exciting opportunity for you to take the first step on the path to an enormously rewarding career.
Interested parties should contact Mrs Helen Upson, HR Manager, at upsonh@elizabethan.notts.sch.uk for more information. Please send in your CV with a covering e-mail. The application process is then completed via UCAS. More information can also be found at https://www.nmapscitt.org.uk
We are able to offer staff a supportive environment with continuous professional development and excellent facilities. If you have the vision and drive for excellence and want to join an independent academy where relationships for learning are fundamental to our continued success we would be delighted to hear from you.
The Academy is committed to equality of experience for all staff and students. We operate safer recruitment, robust child protection procedures and require evidence of DBS clearance for all employees. Checks will also be made with previous employers. Please telephone HR Manager, Helen Upson with any queries or for application assistance on 01777 713705.
Expressions of interest must be received before Monday 1st June.