Braking Point Theatre Presentation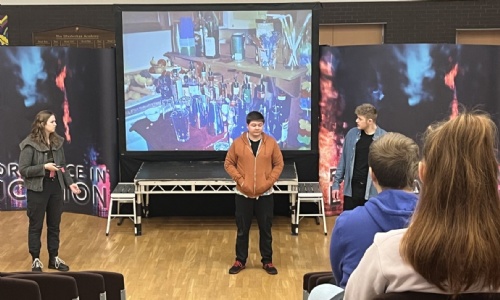 Sixth Form students gain a valuable insight into road safety
'Braking Point' is an engaging interactive theatre presentation that focusses on the responsibilities of being a young driver or passenger and the potential consequences of risk-taking behaviour. Aimed at both passengers and young drivers, it focusses on challenges of perceived 'low risk' behaviours and anti-social driving and covers peer pressure, consequences of drink-driving and general road safety when in a car.
Our students engaged brilliantly with the interactive workshop at the end of the presentation and were very keen to be the side that won the quiz!
A highly informative and enjoyable experience all round.