Alumni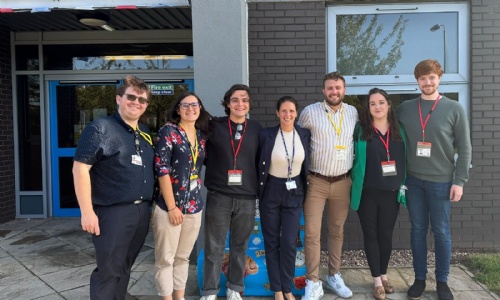 Today we welcomed back some of our fabulous ex-students to speak in our whole school assembly...
Current Elizabethan students were able to hear from our alumni on their journeys since leaving our Academy. We heard from Sam Adam, Laura Hunter, west end performer Brandon Dodswork, scientist Dan Whitt and Solicitor Kim Rust. What an inspiring morning!
Today we came together as a school community to celebrate the past, embrace the present, and envision the future. Our alumni hold a special place in our hearts, and it has been wonderful to hear their experiences.
Our alumni speakers shared their experiences and insights. Each of them had a unique story to tell, a testament to the incredible potential that thrives within our school community.
Thank you to Sam Adams, Laura Hunter Brandon Daniel Whitt. Kim Rust and Maz Kenyan for coming to speak to our community today.