Butternut Box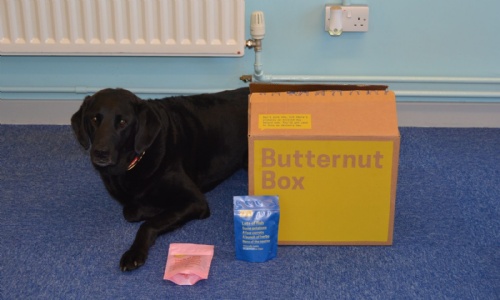 A happy Dylan with his Butternut Box...
Here we have a very happy and grateful Dylan, with his Butternut Box! Dylan, and the rest of Team EA, would like to thank Butternut Box for this, and the tour Mrs Horrocks and Dylan himself got...we think Dylan has found his new favourite treats!
A huge thank you to the Butternut Box Team!