The Elizabethan Academy celebrates A level students' incredible achievements and successes, despite a pandemic and no formal examinations since primary school!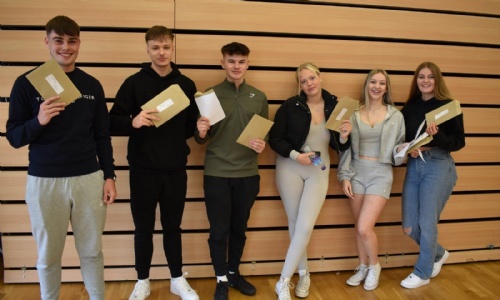 We are all incredibly proud of our A level students at The Elizabethan Academy. They have not only shown great resolve but have worked with determination and focus in order to achieve excellent outcomes and secure the next steps in their education. These results are richly deserved, and nothing must be allowed to diminish our students' achievements as they have worked exceptionally hard. We share their delight in realising their ambitions, whether that is university, apprenticeships, or employment. We are pleased that all our students have been able to secure a place at either the University of their choice or employment next year.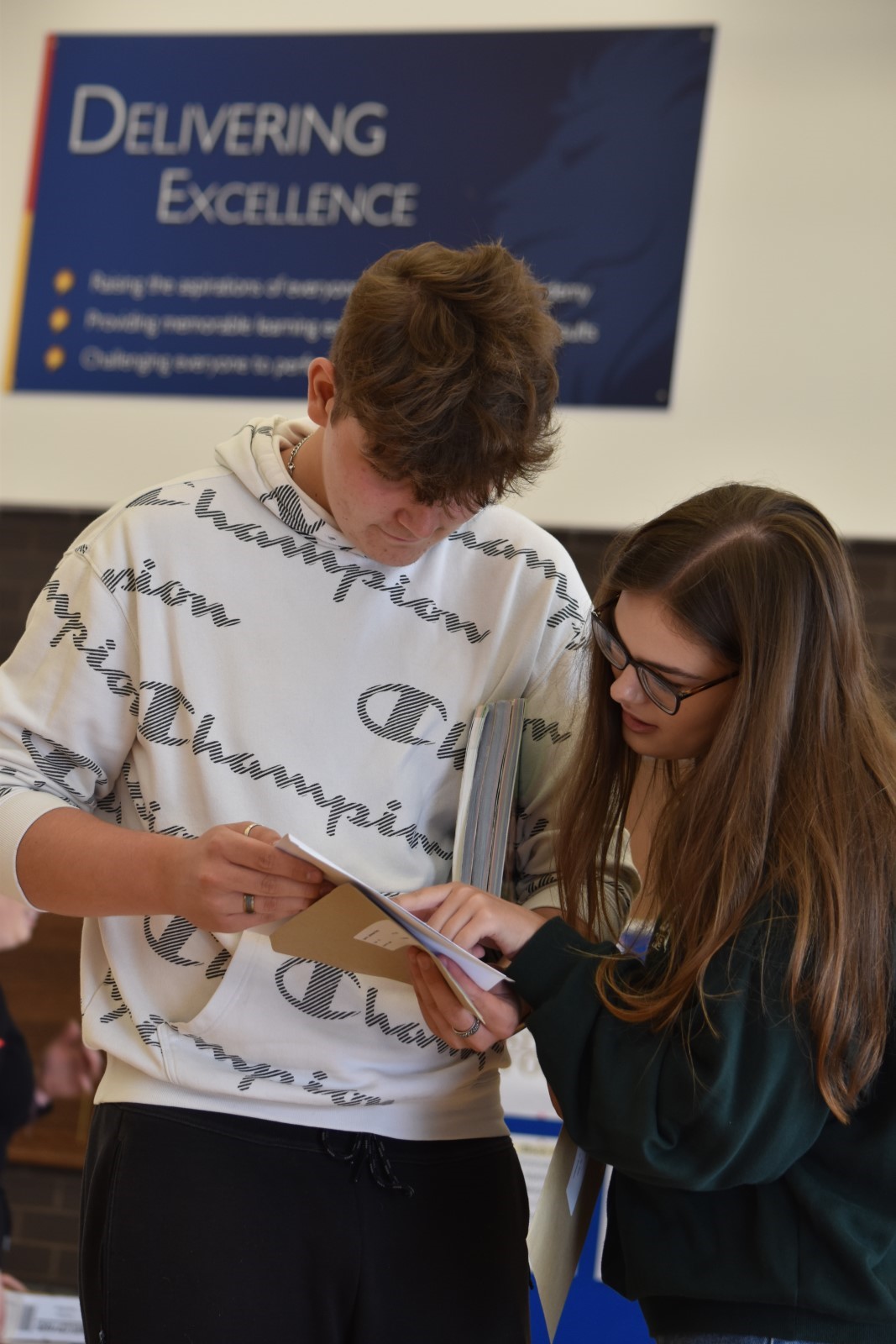 Principal, Christine Horrocks, stated "We are so proud of our Sixth Form students. This is their first formal examination since primary school SATs. Despite the pandemic and disruption to their learning they have shown incredible resilience and determination to reach their potential. The rewards from their endeavors are richly deserved. I am looking forward to them coming back as alumni and inspiring our students with their "can do/will do attitude." These are not a snowflake generation; I genuinely believe the world will be a better place with them leading the way.
Our Elizabethan Academy Sixth Form is flourishing year on year, with the exciting addition of T levels being introduced this September with further T levels coming on board in 2023. We anticipate being oversubscribed in September, but it is wonderful that so many of our students aspire to be in our sixth form. I believe this is due to a combination of the breadth of our curriculum offer including those subjects sadly no longer offered by some providers such as languages, music, and the arts. Together with other academic, and vocational courses and of course now T levels. Students also appreciate the quality of teaching they receive from enthusiastic, passionate talented staff, the extensive extracurricular opportunities, and pastoral support. Our sixth form students make an enormous contribution to the ethos of the school. They are superb role models, mentors, and an inspiration to our younger students, I am grateful to all our fabulous Team Elizabethan staff who have helped them reach their potential and the incredible support that parents have shown their children and the academy during this challenging year. We wish all our students every success in the future.
Lee Dainty, Assistant Principal is very pleased with the outcomes this year with students once again achieving grades in line with expected national targets despite the disruption to learning the pandemic has caused. He stated, "We must remember that this cohort of students last sat an external exam eight years ago and to then go on and achieve success in the way they have and are continuing to do, is a testament to their efforts and determination over the past two years. I am incredibly proud that we have been able to support our students moving into employment, onto apprenticeships and into university. We have students going on to study medical neuroscience, maths, criminal law, physics, photography, physiotherapy and media plus many other courses all across the country. On behalf of the sixth form staff, I do want to wish every student the best of luck in the future and continued success in all they do."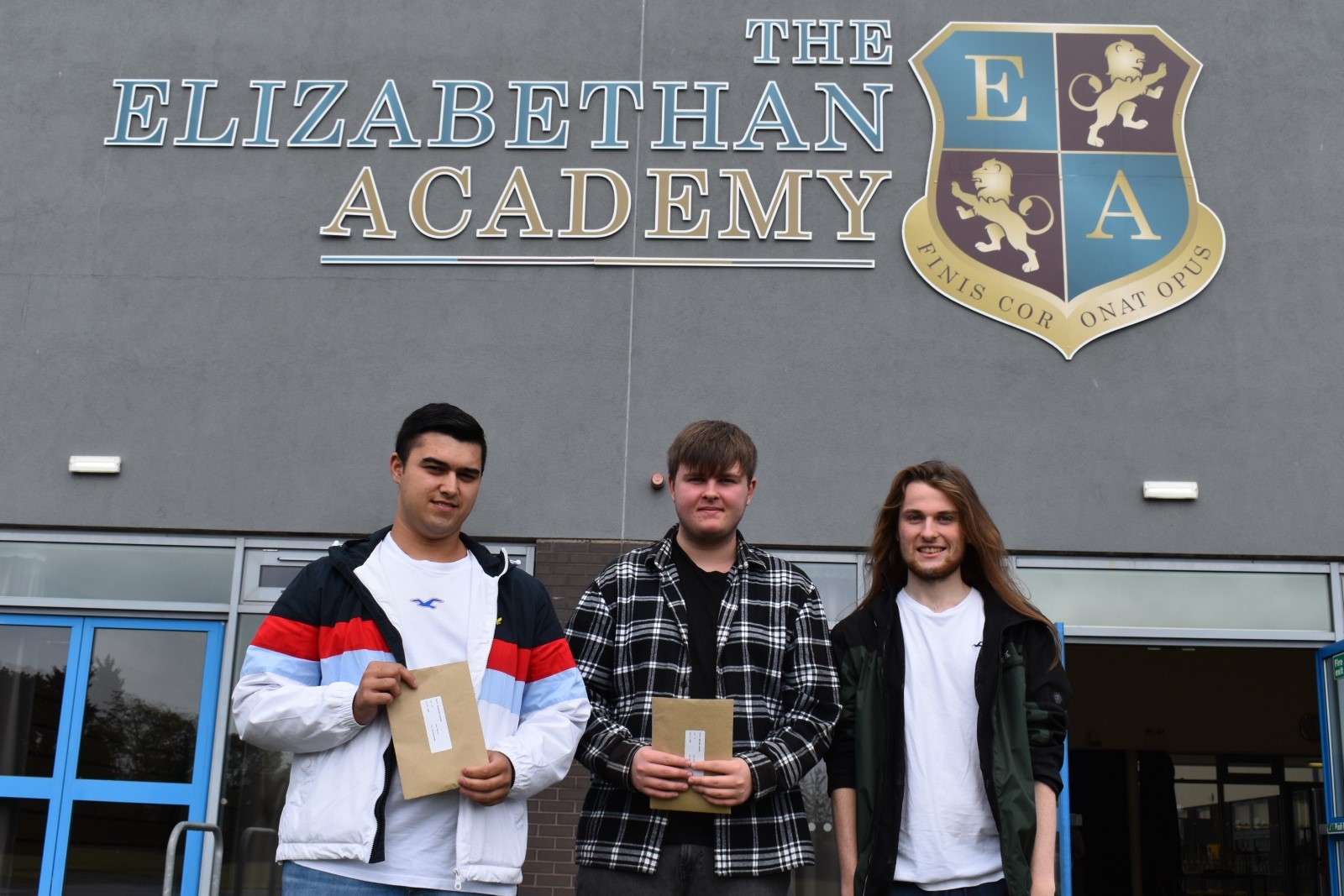 Notable student performances and quotes from the day:
Harvey Abbiss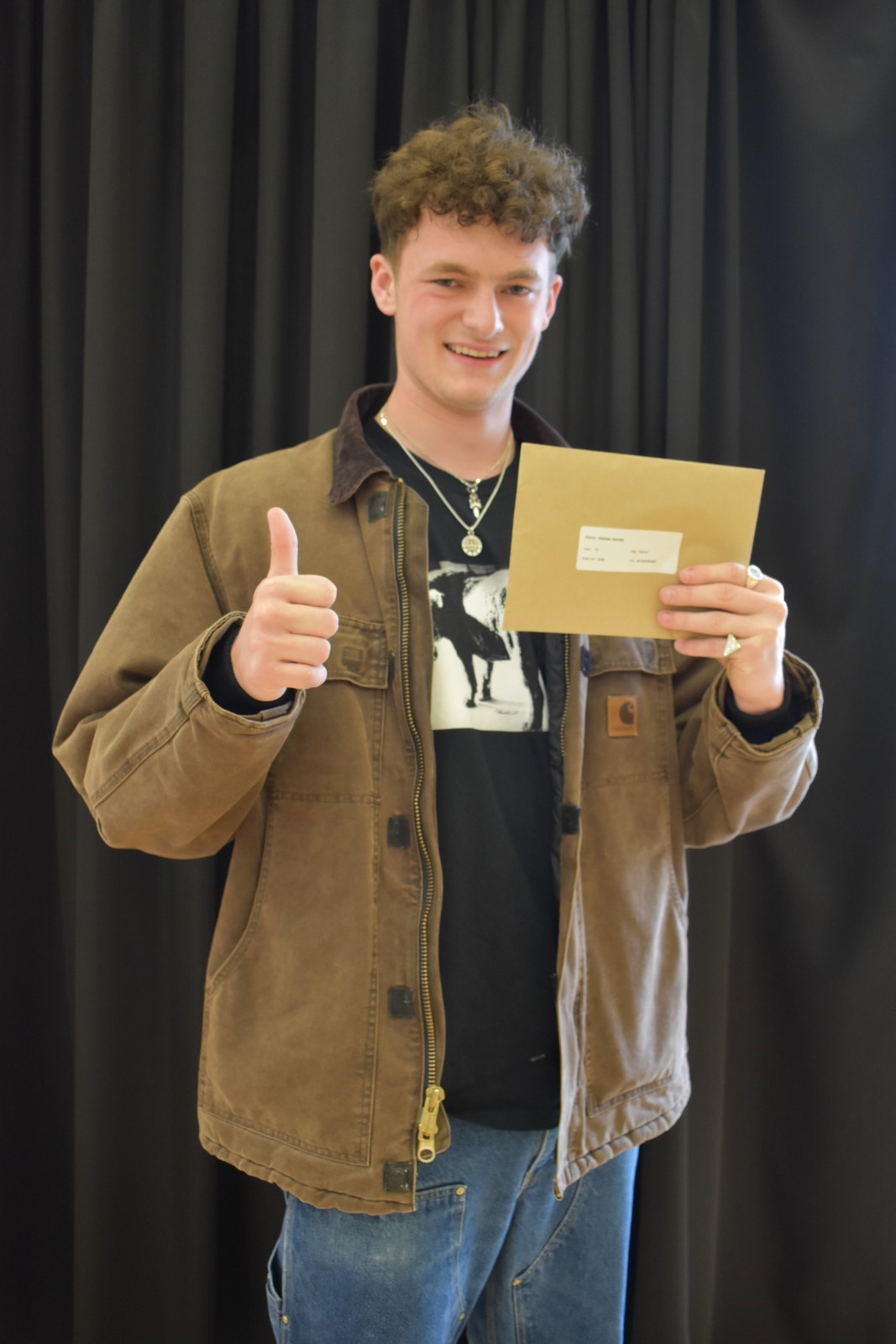 English Language A*, English Literature A*, History A*, EPQ A
University of Bristol to study Law
'Overwhelmed. Stunned. I just can't believe it! I've been at the Elizabethan since Year 7 and staying for the sixth form was the only choice I considered. It was my aim to be Head Boy and after serving in the role for a year I am so proud that I was able to represent this school. Everyone at the Elizabethan has been so supportive through my entire time here (even in my more difficult years!) A particular thank you to Mrs Hudson who has been a constant guide since day one.'
Sam Levick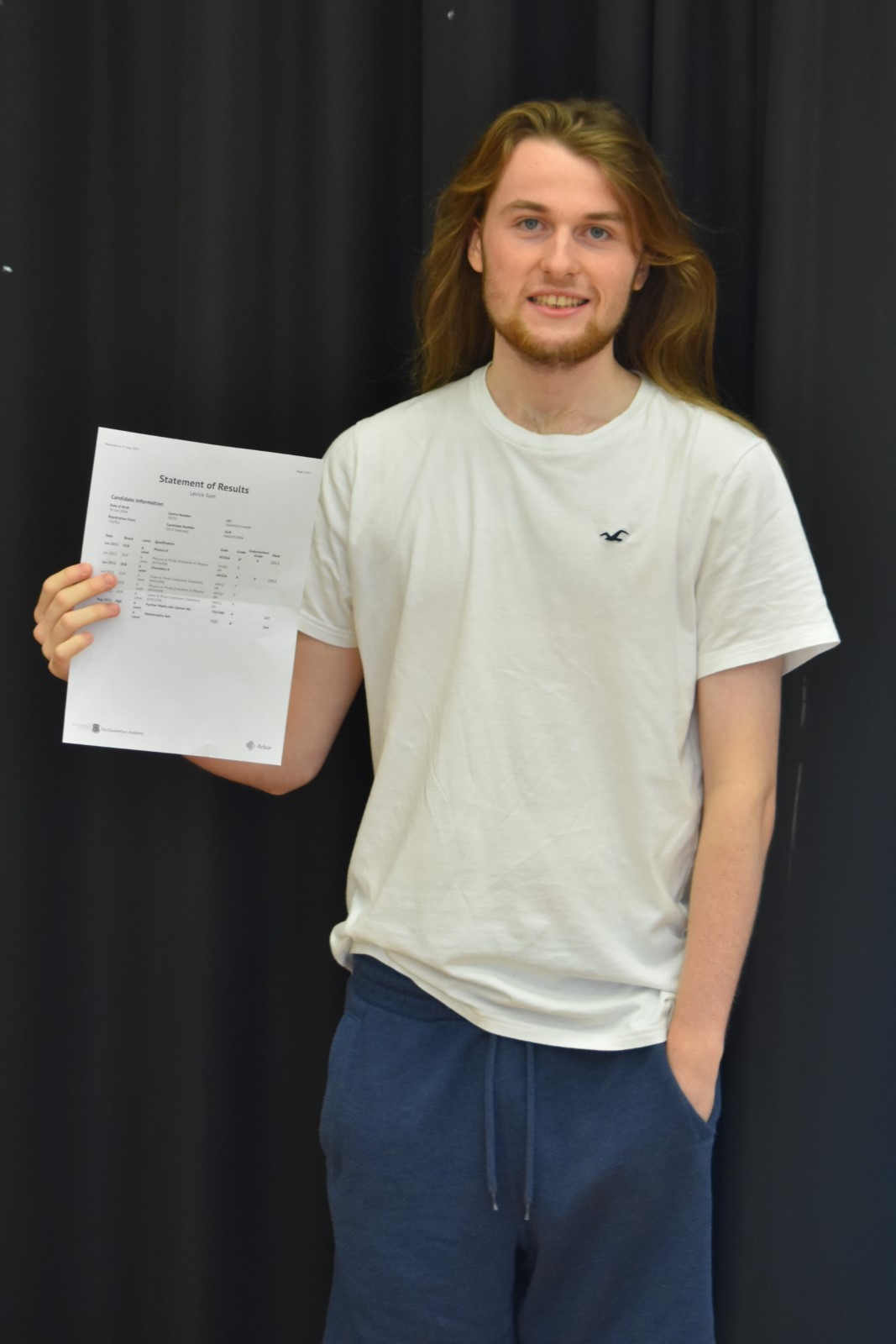 Mathematics A*, Physics A*, Further Mathematics A, Chemistry A
Warwick University to study Mathematics
'I'm positively over the moon with my results. I have really enjoyed my time at The Elizabethan Sixth Form. As a student who joined the sixth form from outside of the school everyone was so accepting and welcoming of me. I'd like to thank Mr Eatough and all my teachers for the work they have done over the last two years.'
Lennon Sivaruban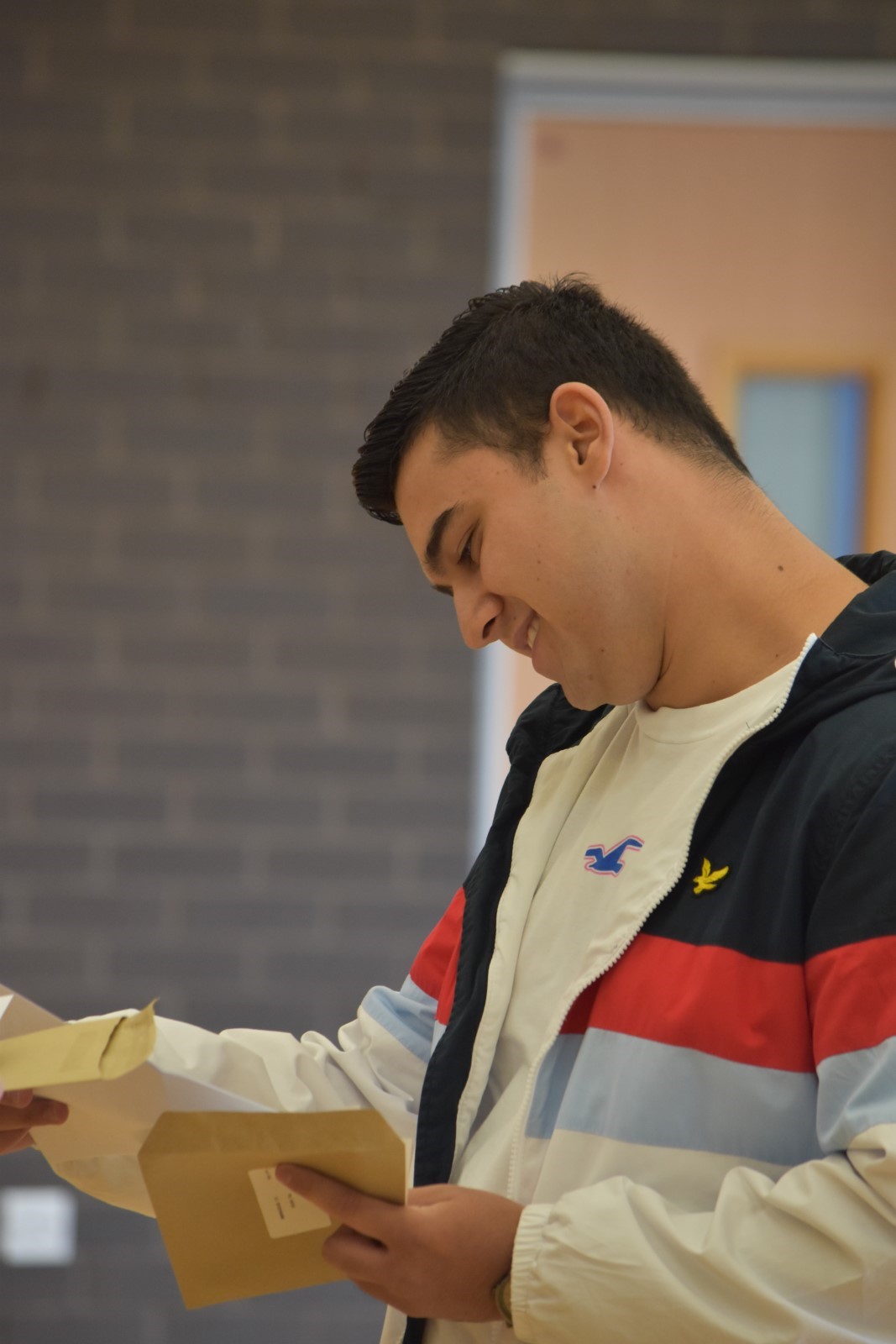 Chemistry A, Physics A, Mathematics A
University of York to study Physics
'I'm so happy with my results particularly considering the situation over the last few years regarding the Pandemic. The teachers here have been so supportive throughout – the online provision during lockdown in year 12 was amazing and really kept me focused. I'm so happy to be going on to study a four year Masters degree in Physics at York University. Thank you to everyone that helped me to achieve it.'