Combined Cadet Force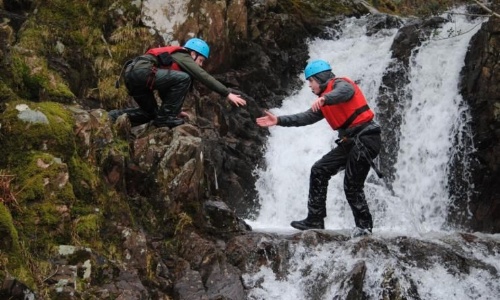 CCF Applications Open - deadline Monday 14 September at noon - Please completed this form (https://forms.office.com/Pages/ResponsePage.aspx?id=XFtqPtCtpk-2U5ftHl52sax_J-q59BtEgDlUSZIUtS9URUJHTTRMTFRKNUEwWEs5SUpKMEpVQUk1Ry4u)
The CCF has long been established in the independent sector and we are privileged to be one of only 100 state schools in the UK to have our own independent contingent.
The aim of CCF "is to enable the development of personal responsibility, leadership and self-discipline". These qualities will stand successful candidates in good stead in their future lives.
During the year, Cadets will undertake a variety of activities including adventurous training (climbing, walking, canoeing, mountain biking, sailing etc); first aid; navigation; fieldcraft; drill; and weapons handling. All of this will culminate in a fantastic week at Annual Cadet Camp where they can put all the things they have learnt into practice. Cadets also will embark on the Duke of Edinburgh's Award.
For this first time from 2020, cadets will also be completing the NCFE Level 2 Technical award in Health and Fitness. This will hopefully be both fun and informative and result in a qualification equivalent to an additional GCSE.
Year 9 have the opportunity to join our CCF, however, only 20 places are available. As places are so limited, potential applicants must be prepared to commit to the full year to avoid others missing out. The parents of pupils who wish to apply for one of these places need to complete this online application form no later than Monday 14 September. Successful applicants will be notified by the 24 September and their parents invited to an information evening later in the month.
The CCF trains every Thursday during period 4 and 5 throughout the school year, and participates in at least three field days and the annual summer camp. Full uniform will be provided free of charge with the exception of boots which will cost approximately £40. In addition, the annual summer camp will cost around £65 and there will be annual subs of £25 per cadet. There may also be additional costs for some optional activities dependent on its nature.
If you do wish your son/daughter to participate in the CCF please complete the application form no later than 12 noon on Monday 14 September.

If you have any queries regarding the CCF please contact Capt d'Albuquerque via email at dalbuquerquec@elizabethan.notts.sch.uk