September Update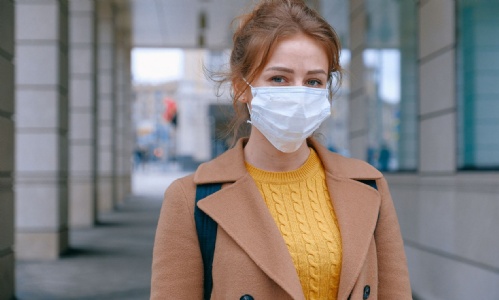 In light of the changes since we sent our last letter we would like to update, offer some more detailed information and reiterate important key procedures.
Dear parent/carer
In light of the changes since we sent our last letter we would like to update, offer some more detailed information and reiterate important key procedures.
Face Coverings
Following recent government guidance, we are now recommending that students and staff wear face coverings/masks in our communal areas, where maintaining social distance is difficult. This includes corridors, the dome and hall.
Safe Wearing and Removal of Face Coverings
Safe wearing of face coverings requires cleaning of hands before and after touching – including to remove or put them on – and the safe storage of them in individual, sealable plastic bags between use. Where a face covering becomes damp, it should not be worn, and the face covering should be replaced carefully.
Pupils should not to touch the front of their face covering during use or when removing it and they must dispose of temporary face coverings in a standard waste bin (not recycling bin) or place reusable face coverings in a plastic bag they can take home with them, and then wash their hands again before heading to their classroom.
Travel to and From the Academy
We have been asked by the Local Authority to share the following back to school video message from Jonathan Gribbin, Nottinghamshire's Director for Public Health with parents/carers and students.
The advice remains to walk or cycle to school where possible and where students are travelling by private car to drop off away from school so the last leg can be walked. Parents/carers can't come onto school grounds to drop children off unless displaying a disabled badge and accessing those parking bays.
Food at Break and Lunch Times
A limited break and lunch menu will be available from Wednesday 2 September in the canteen and may be accessed here. Please note there will be no breakfast service initially and we will announce when this can be restarted. It is therefore important that students have breakfast at home. Where students need to carb count, Mrs Steed will share this specific information when she administers medication and/or medical routines. Please ensure your child has a water bottle and enough refreshments for the day as the water fountains must be switched off. If your child is bringing a packed lunch, it should follow healthy eating guidelines and be balanced so we can support students in making healthy lifestyle choices. Please be reminded that fizzy/energy drinks are not permitted in school
Equipment and Uniform
Students will need their own equipment, a reading book and, as they will not have access to lockers, a school bag as they need to be able to carry this easily. Coats will also need to be carried around the building and hung on the back of chairs in classrooms or put away in bags where possible.
Students must wear school uniform and on PE/dance days wear their PE kit. Mr Bright will be contacting you next week with an overview of the activities and expectations when working in PE.
Behaviour Policy
A coronavirus addendum to our academy Behaviour Policy is attached with this email which details the necessary rule and procedural changes. Please go through this with your child so s/he understands our expectations and individual responsibilities from travelling to and from school and whilst in school.
Arrival at the Academy
Please ensure students only arrive within 5 mins of the agreed time to enable us to control the amount of students accessing the same area of school and be aware that due to Covid-19 restrictions, parents/carers may only come onto school site with a prior appointment.
It would be useful to revisit the arrival details and study the map attached so students can return to school with confidence that they know what to expect. If this hasn't reached your inbox, please check your spam/junk folders as some parents have discovered it there. Simply drag it into your inbox and all future communications should reach you as intended.
Finally in preparation for supporting students who may have to work at home due to any future restrictions imposed locally, it would help us to know if your child does not have sole use of a PC or laptop and/or internet access. If this is the case please fill in this short survey by Sunday 6 September 2020.
Best wishes for a lovely bank holiday weekend, we look forward to greeting and reconnecting with our students from Wednesday
Yours sincerely,
Christine Horrocks
Principal